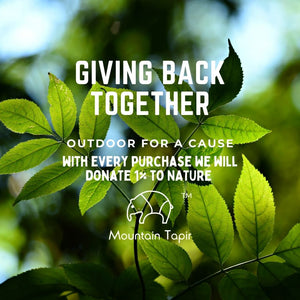 Giving Back Together
We are committed to give 1% of the Mountain Tapir's gross sales each year to nonprofit partners.
Every time you purchase from us, 1% of the total value of your order goes directly to environmental/nature not for profit groups whose focus is the protection, preservation and restoration of our planet. We want all our wonderful customers to know that all your purchase from us will directly help our planet.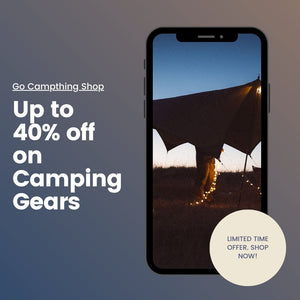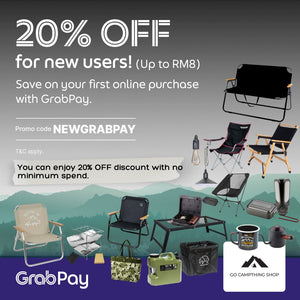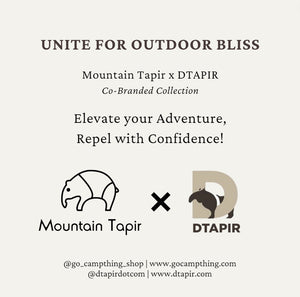 Mountain Tapir X DTAPIR
Exciting News: Embrace Nature with Mountain Tapir & DTAPIR Co-Branded Collection! Get ready for a one-of-a-kind collaboration that's about to elevate your outdoor adventures to a whole new level! Introducing the extraordinary partnership between Mountain Tapir and DTAPIR, two remarkable brands with a shared passion for nature and a commitment to quality.
💚 What Sets Us Apart:
🌿(1) Sustainability: With every purchase from our co-branded collection, 1% of the profit goes to not-for-profit nature partners. Your outdoor experience will make a meaningful impact on preserving our planet.
🦟 (2) Effective Protection: DTAPIR's products are proven to keep pesky insects at bay, so you can enjoy the great outdoors without worry.
🌄(3) Adventure-Ready: Whether you're camping, hiking, or simply basking in nature's beauty, our co-branded products are designed to enhance your experience while respecting the environment.
Subscribe to our newsletter
Promotions, new products and best deals. Directly to your inbox. No spam. Sign up to earn 200 points.